About
Hola !!
It's an immense pleasure for your presence and acknowledging my blog.
ABOUT THE BLOG –
The founder of SuperLoudMouth is Divya Paladugu. SuperLoudMouth is all about lifestyle, beauty, and travel.  It incorporates beauty tips, travel adventures, tips and joy of traveling, and share things done on the daily basis of life. Indeed, would inspire the readers with beautiful life ahead.
ABOUT ME –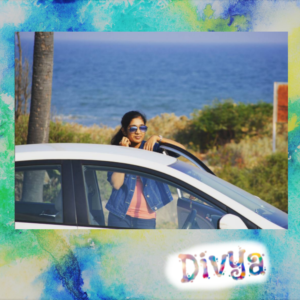 I'm Divya born on 6th of may, hailing from India in a beautiful city called Visakhapatnam also called as The Steel City. I'm a lifestyle, beauty, and travel influenced blogger. I completed my bachelor's degree in 2016 and have a longing to travel the whole world. I love to explore new things and places (precisely a wanderlust). Besides traveling my second love is shopping ? "Listen to your inner muse, you want more clothes" ?? I shop till I drop ???
After completing Bachelor's degree, I started goofing around. I was never interested in finding a job and fell in a dilemma what next? My friend has a blog named Hackersstop.  He suggested me to start a blog and gave tips of how to blog. As a newbie to blogging, I started doing research about blogging and how to make a living out of it. Eventually, I felt so intrigued by this whole new concept. Then on I turned out to be a zealous blogger.
" If there is no passion in your life, then have You really lived? Find your passion, whatever it may be. Become it, and let it become You and You will find great things happen for You, too You and because of You." – T. Alan Armstrong
Cheers & Love