Healthy Fish fry recipe Indian style||Granny in the kitchen
Many contemporary foods have evolved but none can hit the authentic foods which are being from ages. The utensils, archaic stoves, the ground spices and methods which people follow and use in the olden times are worthy enough. Such archaic techniques of cooking are the sole reason behind such delightful and scrumptious dishes.
Today I'm in the kitchen with my Granny to savor my most favorite dish, "Fish Fry" cooked by my Grandma. Definitely Yay!!
Health factors of fried fish
We know that the fish which is rich in unsaturated Omega 3 fatty acids has lots of health benefits like lowering the risk of heart diseases, blood pressure and improving the immunity system and flow of blood. Consuming fish twice a week is so good for health.
Then how about a deep fried fish?
 Of course, fish is deep fried in much oil which is high in fat and increases bad cholesterol levels. Too much oil also increases several health problems like heart attack, diabetes, bloating stomach, breathing problems and so on. So, we need to be conscious of two things; 1. Consume fried fish once in while and 2. Fry the fish with lesser oil content.
However, fried fish also has some nutritional facts.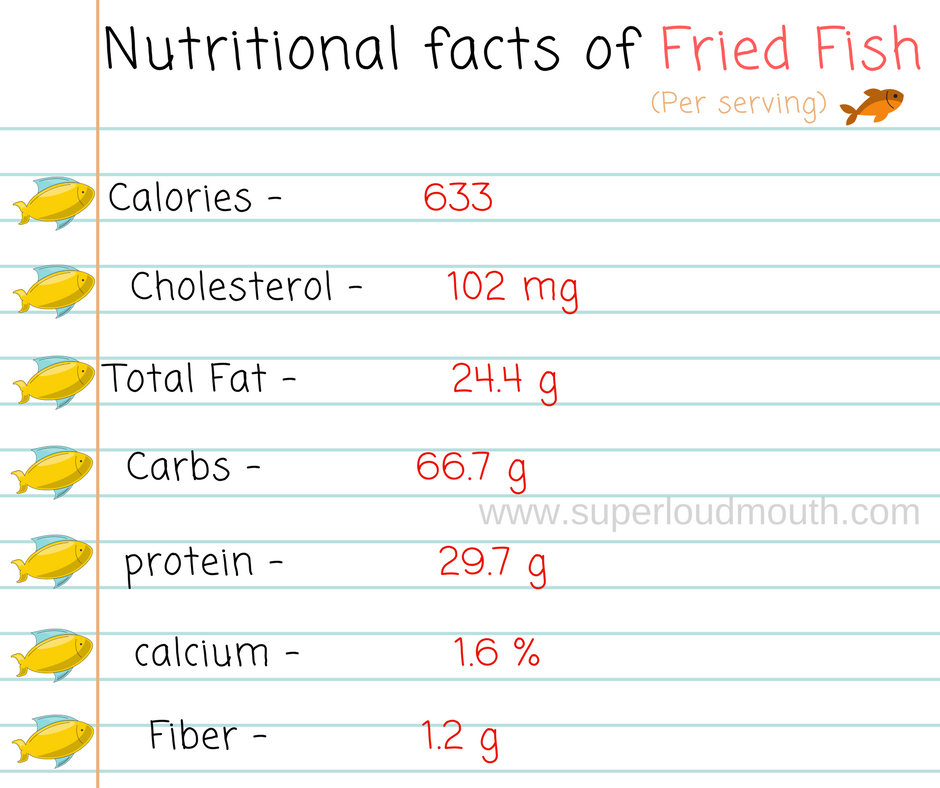 [Read: More nutritional information of fish fry]
Let's get fishy!!
Servings – 3 people

Prep time – 30 mins

Cook time – 10 mins

Total time – 40 mins
Required Ingredients for Fish Fry recipe
Fish marination:
2 Tsp Salt
1/2 Tsp Turmeric
3 Tsp Yogurt
Frying process:
1 kg Fish fillets
Oil as needed
4 Onions
 4-5 Green chili
1 Tsp Ginger & Garlic paste
Curry leaves
2 Tsp Salt
4 Tsp Red chili powder
1 Tsp Turmeric
2 Tsp Coriander (Daniyalu) powder
1/2 Tsp Jeera powder
2 Tsp Coconut powder/ Coconut milk powder
1/2 Tsp Garam masala
Cilantro/Coriander leaves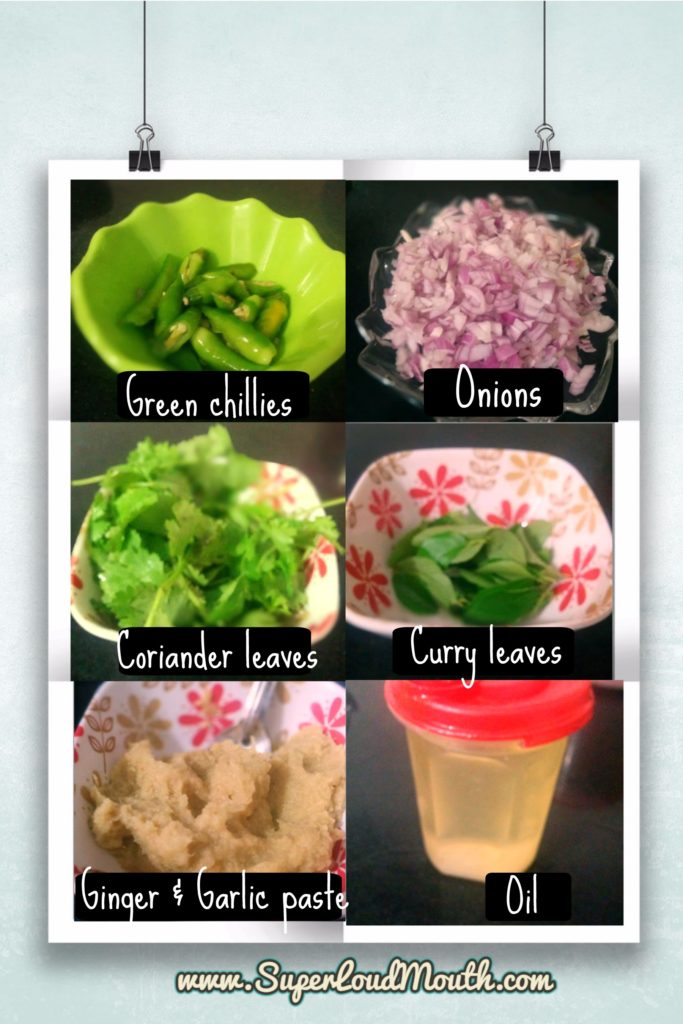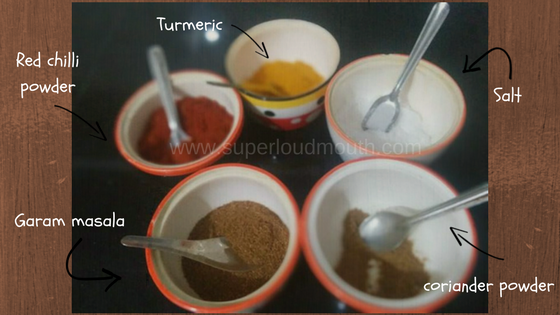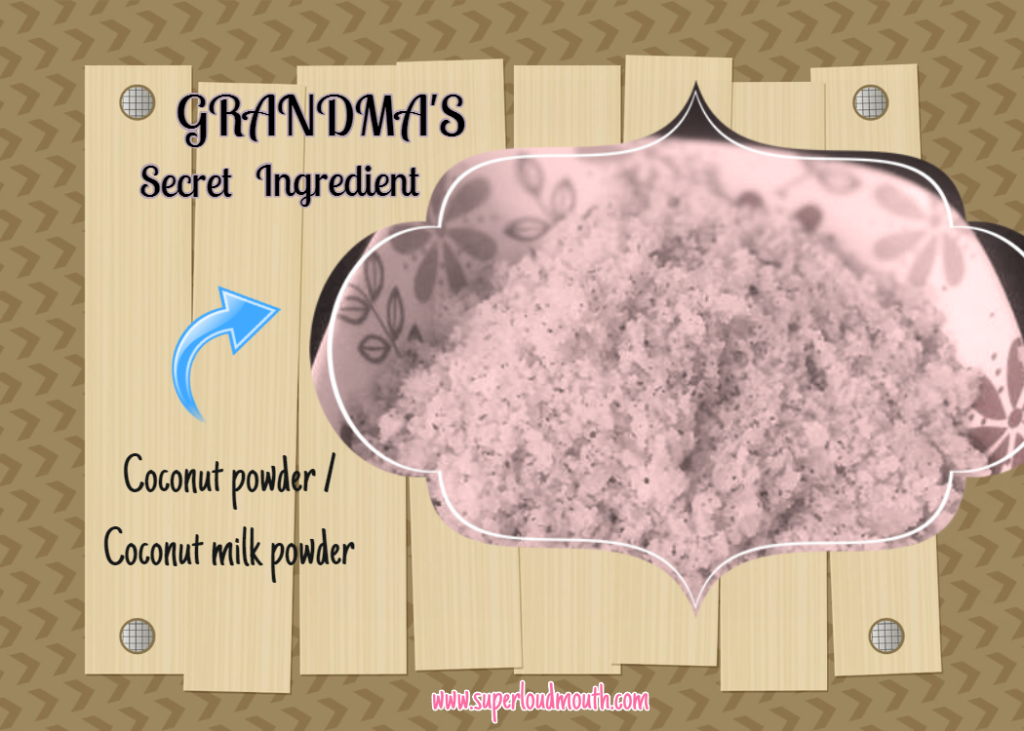 Cooking process
Step1: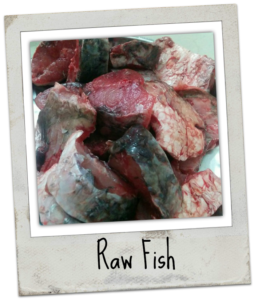 Wash the raw fish thoroughly till the blood stains are flushed out and 80% of the fishy smell is gone.
Step2: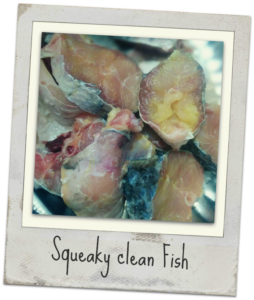 Add Tumeric, Salt, and Yogurt to the cleaned fish and again rinse it off. This double cleansing action will remove the pungent fishy smell completely.
Step3: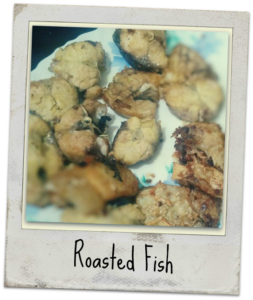 Time to roast the cleaned fish.  Try to roast the fish with lesser oil content.
Step4:
Up next the gravy preparation begins.
For this take a skillet/frying pan and add oil
When the oil gets heated, add Curry leaves, Onions, and Green Chillis
Add salt so that they get cook real fast
Saute them until they turn golden brown
Now add Ginger & Garlic paste and saute again for a while
Then add Garam masala, coriander powder, Jeera powder and Coconut powder
Step5: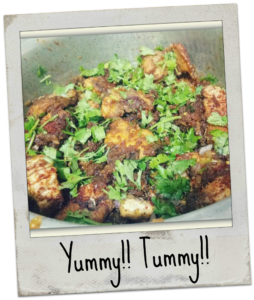 Finally, dish out by garnishing with coriander leaves. Viola!!
{Read: The most healthy diet to follow}