The perfect diet plan for healthy body and glowing skin
A perfect diet plan can make your body flawlessly healthy, strong and energetic. In the contemporary days, people are very much occupied in their works and gradually the priority levels in maintaining and sustaining a healthy life are going off the track. However, sad things apart.
Like a spoiled brat, always I eat random stuff at random timings. At a point of time, I was so desperate to equip a perfect meal plan in order to get that healthy body. I've browsed many websites yet didn't found a good solution. Because there are numerous websites out there which had laid down the diet plan but everyone has they own perceptions. Some say this food is good at this time and the other says it's not good to have that food.  So, we often get confused by the hotchpotch diet plans.
Importance of a Balanced diet
You can actually figure out your diet plan if you know What a balanced diet is?
The foods rich in proteins, good fats, nutrients, fibres, good carbs, vitamins & minerals constitute a Balanced diet.
A balanced diet pumps energy to the whole body and also cuts the body fat.
If you want to reduce the body fat or belly fat ensure you maintain a balanced diet rather than going for intermittent fastings.
Consume fewer portions of refined carbs (bad carbs), sugary snacks, processed or packed foods occasionally.
 [Read: How to reduce the fat content instantly & easily]
Sample healthy balanced diet chart
Sample healthy diet art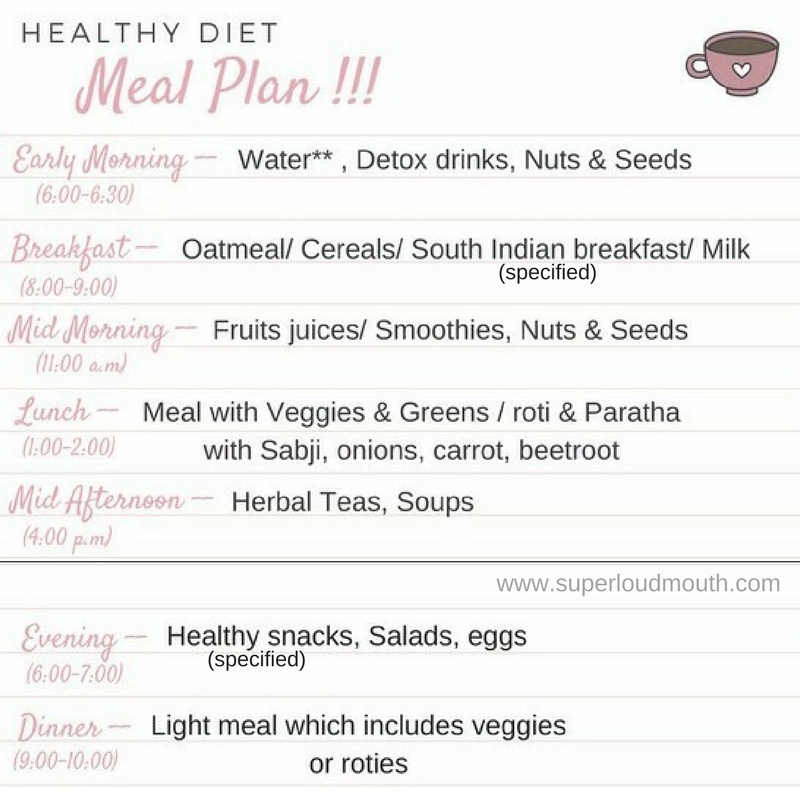 Here are the food options to include in your diet plan #Expert advice – 
#Early morning
Start your day with detoxifying drinks. These drinks will cleanse the excess toxins in the body by filtering them which is responsible for health problems and making your day lethargic. Detox drinks highly boost energy. So, people take the detox drinks while heading to the gym or workout sessions.
The three essential ingredients of detox drinks are Lemon, Apple cider vinegar, and Cucumber.  The other benefits of detox drinks are they improvise your skin and also help in digestion. Along with the detox drinks take a handful of nuts or seeds.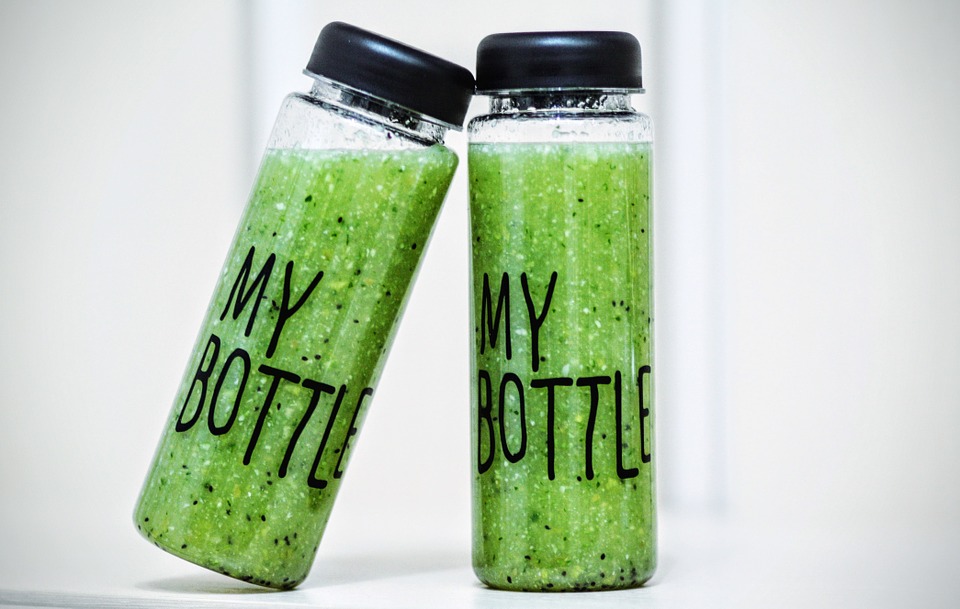 Image courtesy of Pixabay
Detox drinks recipes:
Reminder: Don't forget to add Ice cubes to your drinks.
The best detox drink ever is a glass of warm Water with Lemon & Honey (Digest the fats easily)
Mix of warm water with Apple cider vinegar, Lemon, Cinnamon powder & Stevia (natural sweetener)
Mix of water with Apple cider vinegar, Lemon, Parsley, Cinnamon powder and ginger
Drink warm lemon water with cucumber
Barley Ragi malt – Boil the barley and add Ragi powder, Pepper powder, a cup of Yoghurt, and finally salt (The best healthy drink)
Tulsi leaf in warm water (Increase of metabolism & decrease of fats instantly)
Wheat grass juice (highly recommended)
A fine paste of Coriander, Curry leaves, Cinnamon powder, Lemon, Honey & Garlic for instant results of weight loss.
 Apple cider vinegar with a cup of Lemon juice & Honey (Especially for burning belly fat)
Mix of Cucumber, Ginger & Mint leaves
Also have a handful of nuts & seeds like Almonds, Chia seeds as you prefer.
#Breakfast
Although it's a known fact "You shouldn't skip breakfast" rather have large portions of food. The reasons are,
Having breakfast will increase the metabolism and helps in losing the fat.

 Breakfast provides lots of energy and so keeps you well fed for a longer period.

Include Proteins, Carbs, Vitamins & Minerals for breakfast. Kick-starting the day with nutrients will boost energy and lifts up your mood and keep you well hydrated.

Don't just have coffee or tea by skipping the breakfast. You may think doing so you will lose weight but its a misconception. Instead, you will gain weight.

Surprisingly, breakfast also alleviates the health problems.

Oatmeal, Cereals, South Indian breakfast, Greek Yoghurt, Nuts & Seeds are the best foods to go with breakfast.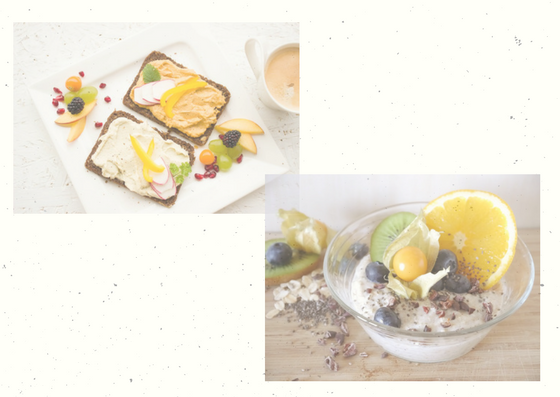 Image courtesy of Pixabay & Max Pixel
Breakfast recipes:
The South Indian superfoods are millets like Jovar, Bajar, & Ragi.  These foods yield a strong & healthy body. Savor the foods like Jona Rava Idli & Dosa, Neer Dosa, Pesarattu (Green gram) Dosa, Ragi wheat Dosa, Soya Dosa, Appams (rice & coconut pancakes), Medu Vada, Oats Idli, Oats Upma and Oats Dosa.
High protein Oats – A mix of boiled Oats, yoghurt, milk, 1tsp protein powder. Refrigerate the mix overnight and have for breakfast topped up with fruits, nuts, chia seeds & flax seeds.
Brown bread toasts – Toast the bread and top it up with healthy spreads like peanut butter or something your taste buds wish for & toppings like fruits, nuts, chia seeds, flax seeds.
Morning fruit bowl with crunchy nuts, chia seeds, and flax seeds
Oatmeal topped with fruits, nuts, and seeds
 Cereals with crunchy nuts and coconut flakes tossed in coconut oil/Olive oil
Scrambled eggs
Banana chia pudding
Coffee with cinnamon
Almond milk coffee with flax seeds/chia seeds
[Check: Top 10 easy and quick healthy breakfast recipes]
#Mid-morning
As you are stuffed with breakfast, you may think to have something in the interval between breakfast and too close to the meal will make you gain weight. But actually, you will lose weight. Shocking right?
Once a survey was conducted among women who ate a mid-morning snack and who didn't. Women who ate lost 70% of their weight while the women who didn't lose a weight of 40%. On the daily basis, we need to have 6 meals a day.  If you take breakfast at 7:00 a.m probably go for some kind of snack as there's much time to have a meal. Else, if you had breakfast at 8:00 or 9:00 go fruity.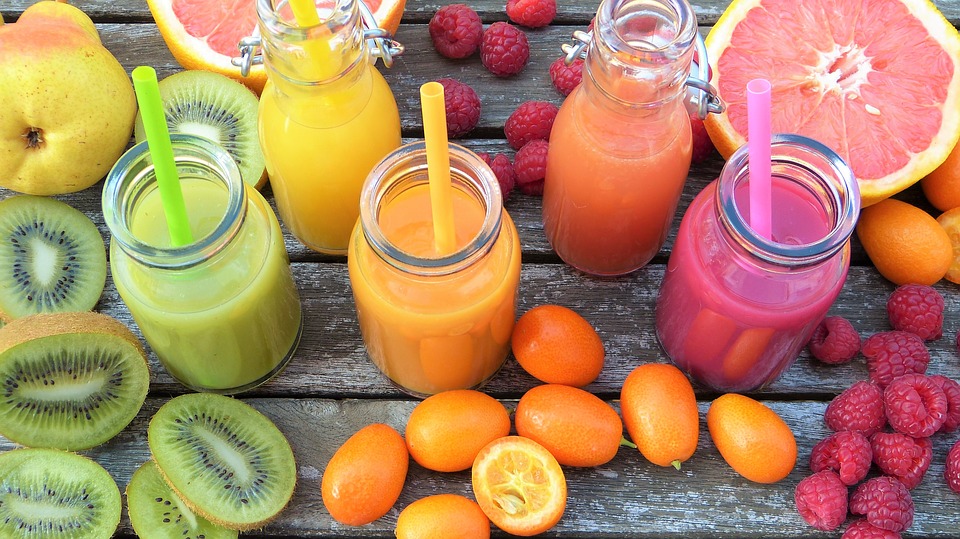 Image courtesy of Max pixel
Mid-morning recipes:
Reminder: Skip the sugar & honey. Instead, add Stevia a natural sweetener to your fruit juices/smoothies.
Here are some of the healthy smoothies you can opt for,
Detox Green cleansing smoothie ( a power-packed drink rich in nutrients, proteins and helps to lose weight )
Berry green smoothie ( if you're not a go green smoothie person this is your drink)
Strawberry banana Yoghurt smoothie
Berry Beet smoothie
Dark chocolate smoothie
Spinach chia protein smoothie
Dark chocolate peppermint smoothie
Dragon fruit smoothie
Kale shake
Soy almond protein smoothie
Pineapple power shake
Tropical (orange & banana) power smoothie
Mango yoghurt smoothie
#Lunch
Now, this is a meal where every age groups from our grannies to mommies to the kid's do experiments in the kitchen with delicious and most authentic recipes. Every state has got its varied scrumptious thalis. They are loads of varieties in the meal menu, not just 1 or 2 or 10 to top the list. But make sure your meal consists of whole complex carbs like Green veggies, Whole grains, Beans, Lentils, Peas, Sweet potatoes, foods rich in Fibers, Vitamins & Minerals.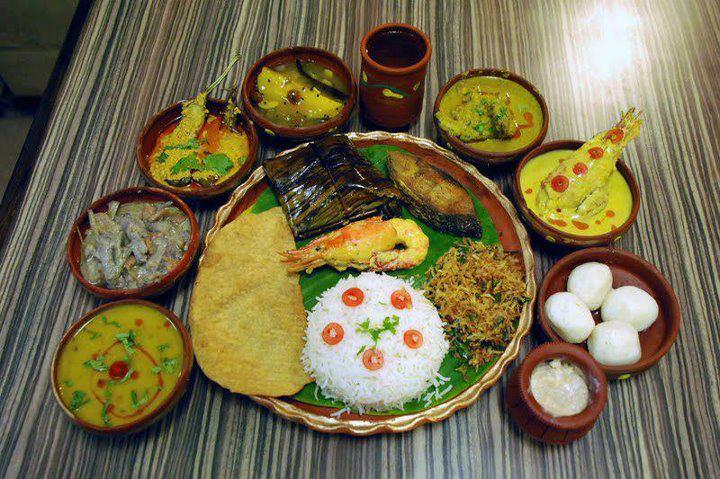 Image courtesy of Wikimedia Commons
 Lunch recipes:
Indian Authentic thalis
Oats paratha & roti
Broccoli rice with some healthy curry
Beans Thoran, potato curry & rice
Low-fat yoghurt chicken recipes
Fish (who can forget this!!)
Keto curries (keto is high protein & low carb diet)
After a heavy meal, it's good to have Buttermilk which soothes the stomach. Blend Curry leaves Coriander leaves, Ginger, Green chilli, Jeera, and salt.
#Mid Afternoon
It's the time to refresh and unwind yourself post lunch power nap or after a heavy workload. Having a tea will refresh your mind completely.  Also, tea has an excellent property in increasing the metabolism thereby burns the fats.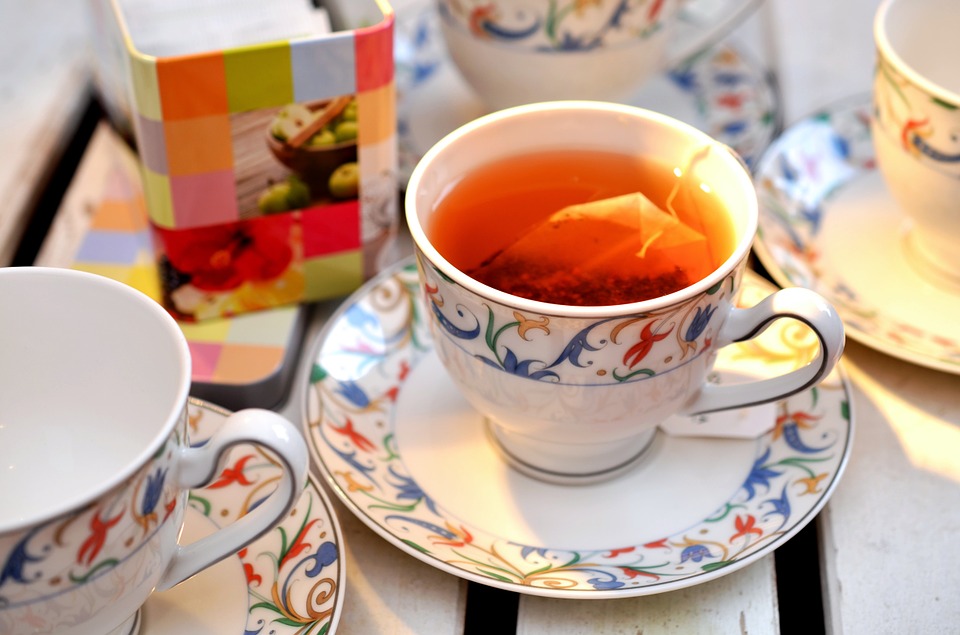 Image courtesy of Pixabay
Herbal Tea recipes:
Pick your favourite herbal tea,
#1. Green Tea – The antioxidant tea which has vitamin C
#2. Keto Tea – Low carb tea burns the fat
#3. Black Tea – Energy booster
#4. Ginger Tea – Good digestive tea & relief from a migraine
#5. Peppermint Tea – Soothes digestion and also have healing properties
#6. Oolong Tea – relieves from health problems
#7. Lemon & mint iced Tea – Detoxifies and rejuvenates you body
#Evening
Up next it's the evening snacks. It's the time to satisfy our cravings but also should not compromise on the health. Lately, I've found a website Protein Bakeshop. They produce everything from biscuits, pastries, chips, to nut jars of butter. They are specialized in making nutritionally balanced range foods with stable sugar levels. Also, check out the keto recipes if you want to try out the dishes at home rather than to purchase. The ketogenic diet fights diseases and its the best diet plan for weight loss.
Snack on:
Greens/Raw veggies vitamin c salad
Dates
Popcorn (a fibre food)
Roasted Nuts & Seeds (chia or flax)
Cucumber, apple, spinach salad
Brocolli detox soup
Sprouts
Keto chips
Boiled chana chat
Berries, fruits, nuts and seeds in coconut milk salad
#Dinner
Munch on simple, light meal. Maybe parathas, roti with sabzi, or Dal makhani.
Include fish, chicken, eggs or simply Rice with Rajma Chawla or Veggies.
Lastly, drink the buttermilk.
A Diet plan can not only build a strong and healthy body but also gives an internal glow to your skin.
"We have developed a culture in which we eat with our taste buds, not brains." – David H.Murdock
So, customize the diet plan accordingly to your taste buds.
Thumbnail image courtesy of Pixabay