10 Quick easy and Healthy Breakfast recipes for college students
"You shouldn't skip breakfast" – This is what many people like your mom and nutritionists always recite. Because having breakfast has lots and lots of benefits in preventing and protecting your body from diseases.
Does breakfast really play a predominant role in building up a strong and healthy body?
Yes, it certainly does. Can you start a bike/car with no fuel? No, right? Similarly, If you skip the breakfast you will sadly face many health problems like the improper functioning of the brain, lowering the metabolism, frequent headaches, making you fat and much more especially for the students.
Not just these side effects also you can't kick-start your day with much enthusiasm. You feel sick and banal all the day long.
Let's quickly get into the proven benefits of having breakfast.
Scientifically Proven Benefits of having breakfast
Helps in improving the stability of body
Improves the functioning of the brain
Keeps you alive for a long time
No illness like cold, headaches or any aches
A fresh kick-start to your day
Rejuvenates your mind and soul
Vanishes or prevents from health problems
Helps to lose body weight or banishes the belly fat
Boosts up your concentration
Having breakfast will increase the metabolism
These are the reasons why breakfast is so-called "an important meal of the day".
Top 10 quick, easy and healthy breakfast menu for students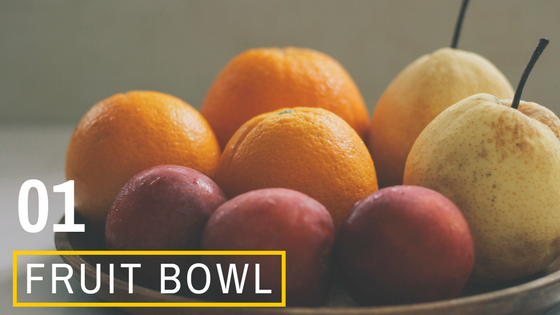 Starting your day by consuming various fruits will provide ample amounts of vitamins and nutrients into your body right away in the morning.
Eating a bunch of fruits is much better rather than just sipping a cup of coffee/tea which probably doesn't fill you up.
The added benefits of having fruits for breakfast is they nourish the body providing healthy energy.
Strawberries, papaya, grapes, pineapple, watermelon, oranges, cherries, kiwi, banana, pears are some of the best fruits you can have for morning breakfast.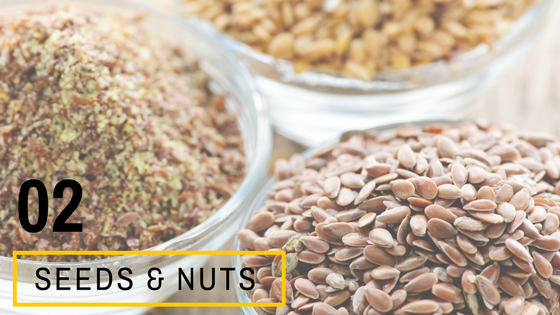 A handful of nuts and seeds are the "Good morning proteins".
Nuts and seeds are basically the sources of "good fats". Not just good fats they're also power packed with nutrients – vitamins and minerals.
They enhance the skin complexion with a bright glowy face.
Also, they alleviate the health problems like heart diseases, breast cancers, and the list goes on.
So, go nuts with Almonds, pistachios, cashews, walnuts and seeds like chia, and flax.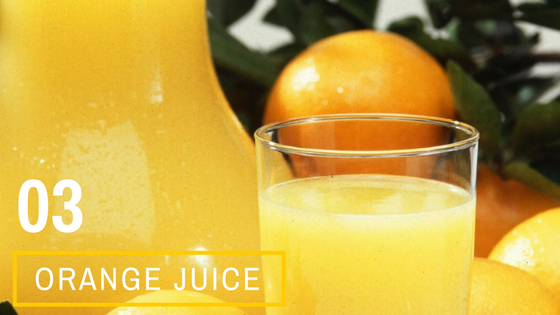 My mornings are never complete without a citrusy touch of either orange or lemon juice.
Oranges are the powerhouse of Vitamin C and obviously, we all are aware of this fact. However, the citrusy nature tends to flush out the toxins and kidney stones away from the body. So, having this juice cleanses your body system in the morning itself.
As your body will be free from toxins, this juice also rejuvenates and makes the skin beautiful.
A glass of orange juice can replenish your body with nutrients like Vitamin A, B, C, Calcium, potassium, iron, and magnesium.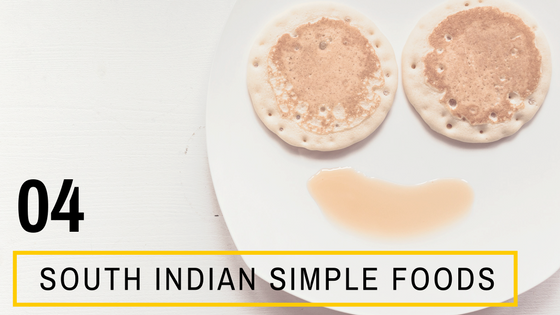 The South Indian super foods are the best ever known meals to savour.

Some of the healthy south Indian breakfast recipes are Oats Idli, Oats Dosa, Oats Upma, Appams and Neer Dosa.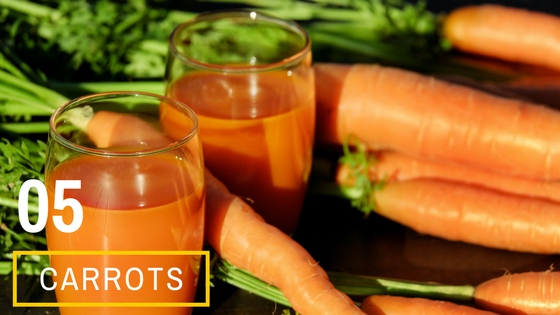 You must incorporate this dietary fibre into your morning breakfast coz it's fully packed with nutrients which reduce the health problems and beauty problems as well.
The vitamin K in carrots supports the bones in repairing them after a minute fracture or breaks.
The nutrients will improve the eyesight and the health of hair and nails.
If you're one such "short time memory loss" person, then carrots are abundantly available for you to stop the loss of memory.
The beauty benefits of carrots are to protect your skin from sun damage and giving a radiant glow to the skin.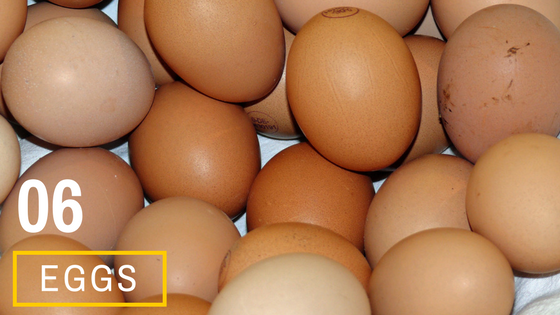 Are you egglicious? 

Well, you have to be, after knowing these eggtastic facts about incorporating eggs to your morning breakfast.

One whole egg contains ample of nutrients required to build up a healthy body.
This inexpensive food improves your eyesight, helps weight loss and brain development.
With lots of proteins and vitamins, eggs constitute to be a perfect breakfast meal, eggspecially for the students.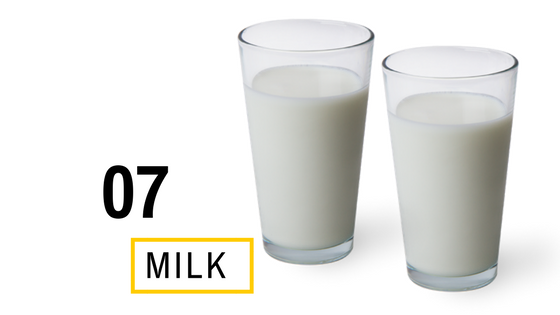 Who can skip the breakfast without milk? It's your favourite, my favourite and everyone's favourite.

Milk is like a meal in itself. We feel full blown for a long time.
There's actually no particular time to take it. You can either have in the morning or while hitting the bed.
A glass of milk can provide plenty of calcium and nutritions.
Calcium protects the bones making them strong.
Like how milk nourishes the skin when applied externally, it also soothes internally when you drink a glass of milk.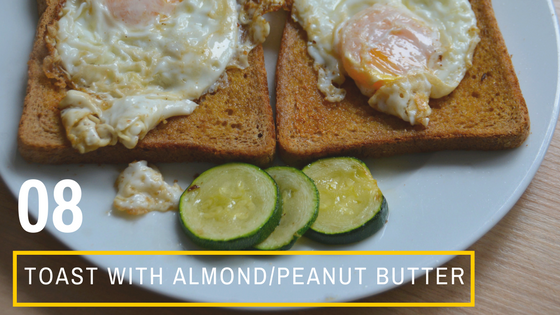 Toasting is a much-simplified task to do in the busy mornings. If you fancy for nuts then go nutty with almond butter or peanut butter as a topping for the toast and voila!!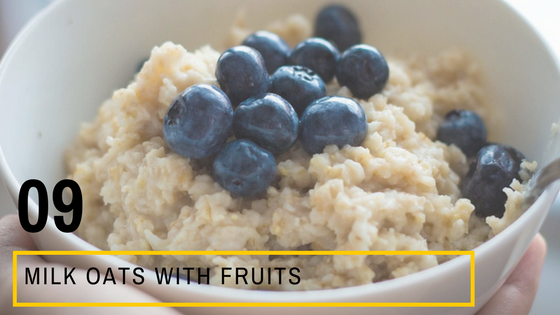 When you're not so comfortable with just a glass of milk then go with a simple combo of Oats, milk and fruits. A bowl of Oats/Cereals with milk and fruits adds up a number of nutrients – vitamins, minerals, calcium to your body. Furthermore, you can also add nuts or seeds to the healthy bowl of oats.
[Read: Incredible combinations with oats for breakfast]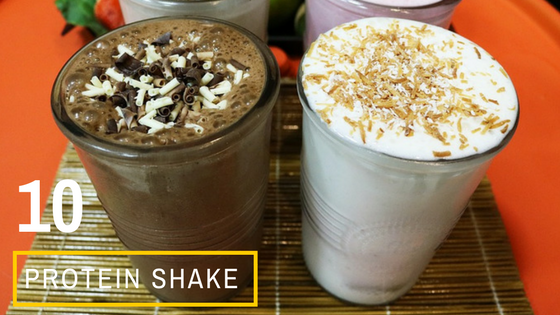 A high-protein breakfast will curb your appetite thereby fills you up for a long time. Not just this, also a high-protein shake will make you lose body weight.
The energy levels get gradually decreased if your body lacks the protein intake. A breakfast high in protein will build up the muscles and pump adequate amounts of energy into the body. This is the sole reason why body builders gulp down these drinks.
[Read: Some delicious protein shake recipes]
What kind of foods to choose for a perfect healthy breakfast?
Choosing a breakfast platter is not so easy especially while rushing to the college. Sometimes we feel like to have oily foods, sometimes we like to go with simple foods. The choice completely depends on our appetite.
But make sure not to fuel your body with these foods,
Foods with high calorie
Foods with high-fat content
Simple carb foods like white sugar, white bread
Processed foods
Rather choose nutritious foods which are a powerhouse of Vitamins, Minerals, and proteins.
Have a happy meal!! 🙂