Korean Skincare products in India || For Women & Men
Korean skincare products in India for women and men. Yay or nay?
Well, we are familiar with the skin texture of Korean people which is flawlessly natural and beautiful. Likewise, most of us are also probably aware of the skincare routine that Korean people follow, for the kind of flawless skin they possess.
For those who aren't knowledgeable about the Korean skincare routine, it's basically a 10 step routine which includes all the phases from cleansing to moisturizing and then lastly applying the sunscreen. In that process, they include an eclectic range of products.
Lately, and surprisingly the Korean skincare products are up for grabs in Indian stores as well some of the online stores like Amazon, Nykaa, Memebox, Aliexpress and much more. But I have to say that I prefer Amazon or Nykaa to the other stores because the prices are quite lesser. Also, Nykaa has amazing offers running at the moment.
There are several Korean brands out there, but my pick is,
The Face Shop &
Innis Free
So, let's have a glance at the Korean 10 step skincare routine products.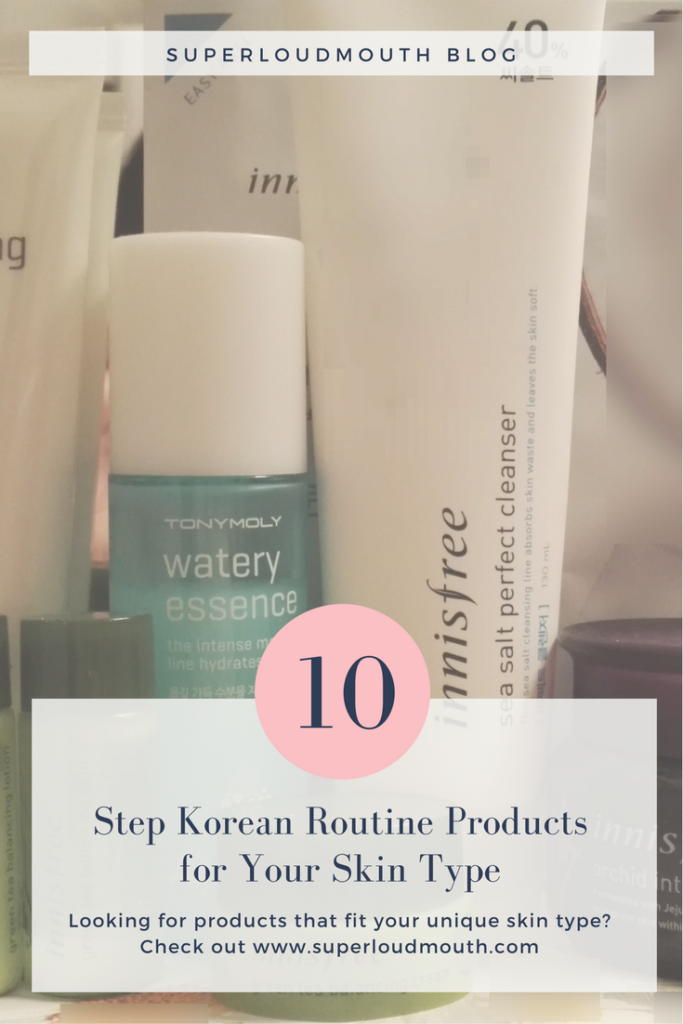 The Guide to 10 step Korean skincare products

First up on the list is oil cleansing. Koreans actually follow the double cleansing procedure which incorporates oil based cleansing and foam/water based cleansing. We probably think Why oil cleansing?  That's because all the products we use like sunscreens/makeup products are oil based products. So, to get rid of such greasy texture oil cleanser is applicable.
Best product: The Face Shop Rice water bright Light Cleansing Oil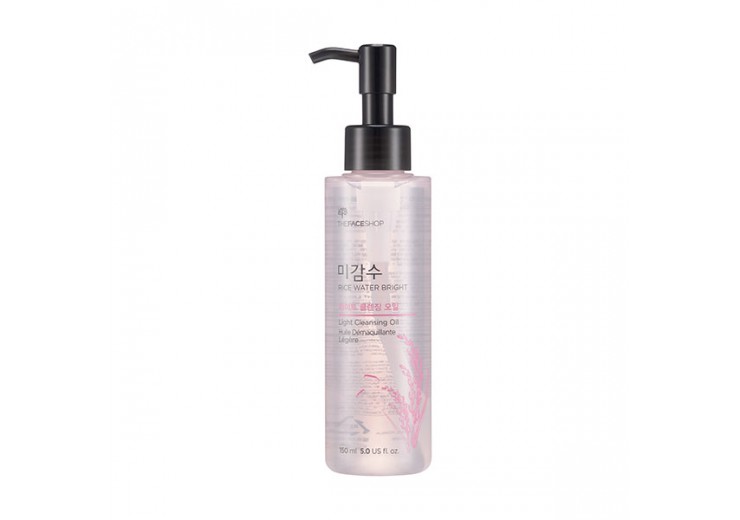 Shop this @ The face shop or Amazon
Benefits of this product:
The jojoba oil eliminate the obstacles like dirt and impurities
Strong floral fragrance
Suitable for all skin types except acne prone skin
Do a patch test before buying the product.
How to use:
Squeeze two or three pumps, apply to the skin and massage with a circular motion.

The following step to oil cleansing is the Water/Foam based cleansing. This action removes the left over residues like dirt, makeup, impurities, bacteria and gives a squeaky clean face.
Best product: 

The Face Shop Rice Water Bright Cleansing Foam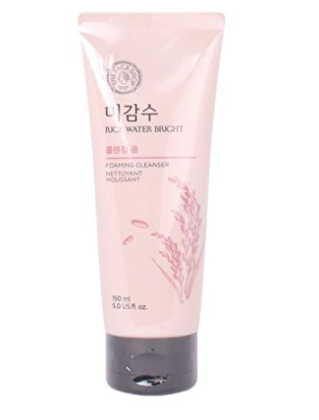 Shop this @ Amazon
Benefits of this product:
The natural rice water solution brightens the skin
Offers clear and smooth skin
It has three benefits: Moisturize, Brighten & Detoxify the skin
How to use:
Lather the cleanser with water and apply onto the skin with circular motions.

Our skin generates new cells religiously which makes the dead cells pop up on the face. Exfoliation which is scrubbing/peeling helps to get rid of such dead cells and gives a soft and supple skin always.
Best product: Innisfree Super Volcanic Pore Clay Mask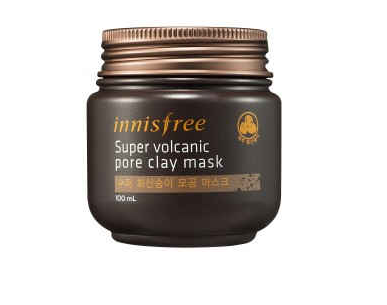 There are zillion of scrubs available, shop them @ Nykaa or Faceshop
Benefits of this product:
Especially recommended for acne prone skin
Acne and acne scars completely vanish
No more black spots
Brightens up the face
How to use:
Avoiding the eye and lip area, apply the mask to about 10 or 15 mins and then massage. Finally, cleanse it off with lukewarm water.

This step is a must to carry out because usually, a toner hydrates the skin and gives the amount of moisture a skin requires. Thereby, completely alleviates the dry skin.
Best product: The Face Shop Chia Seed Hydrating Toner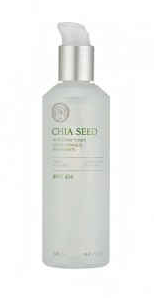 Shop this @ Nykaa
Benefits of the product:
Hydrates the skin
Applicable to all skin types
Soothes the skin
How to use:
After washing the face, add few drops to a cotton pad and gently dab all over the face.

Essence is the combination of Toner and Serum to give much softness and hydration to the skin. It repairs the skin cells and consequently enhances the skin. However, this step is completely optional.
Best product: Innisfree Green Tea Moisture Essence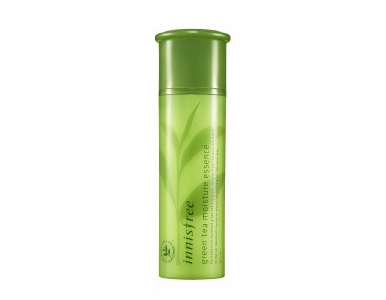 Shop this @ Nykaa
Benefits of this product:
Makes dry skin soft and supple
Rich in antioxidants
How to use:
Just like how you apply the toner, dab a cotton pad onto the face for the touch of hydration.

Serums are the must go to products in everyone's lifestyle. Why because they target the dull skin, large pores, wrinkles, and acne. Serums act as the best ideal skin perfections.
Best product: The Face Shop White Seed Brightening Serum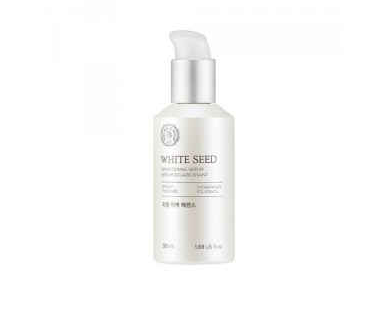 Shop this @ Nykaa
Benefits of this product:
Absorbs into skin and gives beautiful glow
Especially for pigmented and uneven toned skin
Not at all greasy
How to use:
After essence, two or three drops of serum goes onto the cotton pad and that goes onto the face.

Koreans believe that "If essence is the heart of skincare routine, sheet masks are the soul." This is the time to relax with the mask on the face. It gently hydrates, brings back the glow & it's a perfect coolant.
There are so many like tons of face masks in Innisfree and in The Face Shop and they are categorized into three forms –
Solution face masks
Real nature sheet masks
Mask lab sheet masks
Check out all of them here and picks yours.

Moisturizing keeps the skin very soft like a baby skin and moist for long hours. Apply the moisturizer twice a day and whenever skin feels parched or dry. But what you need to know is to apply a good moisturizer. So, it's very important to know what kind of moisturizer suits well for your skin. There are different forms of moisturizers like, creams, lotions, gels and emulsions.
Best product: The Face Shop White Seed Blanclouding Moisture Cream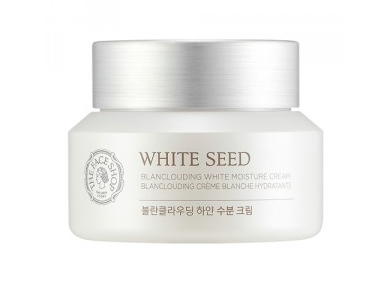 Shop this @ Nykaa
Benefits of the product:
Though too expensive, it's worth the price (You can try a sample pack if you're on a budget and if you're not sure the product suits your skin.)
Very light weight and hydrating
Renders a radiant glow
How to use:
When you have done with peeling off the mask, apply an adequate amount of moisturizer all over the skin.

The skin around the eyes is so delicate. So, proper moisture and care have to be taken to soothe puffy eyes, remove wrinkles and dark circles.
Best product: Innisfree The Green Tea Seed Eye Cream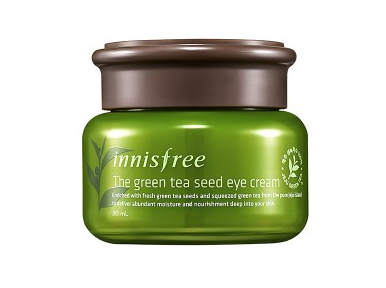 Shop this @ Nykaa
Benefits of the product:
An antioxidant cream
The green tea gives nourishment to the eye area.
Hydrates the eye area
How to use:
Using the ring finger gently tap around the eye leaving the water line.

The last step to skin care regimen is applying adequate amounts of sunscreen no matter you stay at home or head out. It prevents aging of the skin.  Apply every 2 hours when you're out. Like moisturizers, choose the sunscreen which best suits your skin.
Best product: The Face Shop Natural Sun Eco Clear Sunscreen Stick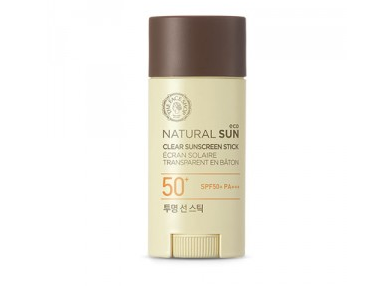 Shop this @ Nykaa 
Benefits of the product:
It's SPF is 50 and PA+++, who would opt for a sunscreen better than this
It's very light and not greasy
How to use:
Apply a thick layer of the cream to face as well neck before 30 mins of heading out.
Definitely Yay!!
And that's a wrap to skin care regimen.
Follow this 10 step Korean skincare routine and get a flawlessly clear beautiful skin.
Also, Read: [The summer skincare routine]
Thumbnail image courtesy of Flickr