10 best lip balms in india with spf (sun protection)
Proper lip care is essentially vital. Amongst all the parts, lips would enhance the beauty of face a hundredfold.
But certain factors like pollution, grime, dust, sun's UV rays also cause damage to lips by darkening them, causing breakouts and making them parched.
Then how to protect our lips all the day long?
However, lip balms come handy for that fuller, vibrant lips and to treat the damaged lips. But there are assorted lip balms up for grabs in the markets. How to choose the best lip balm amongst them? Which lip balm, does suit you well? 
Well, stick around the article. We've come up with the top best lip balms widely used and know how to choose one for your kind of lips.
Top 10 best lip balms in India
1. Vaseline lip therapy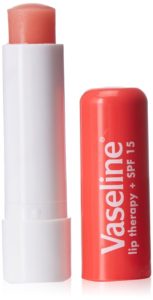 First up on the list and one of the widely used products is Vaseline. These vaseline therapy lip balms come in three different shades – Original, Cocoa glow and Rosy Glow. They protect the dry, chapped lips by locking in the moisture and they soothe them for long hours. Also, they have got sunscreen protection with SPF 15.
Drawback – Though they are different shades, like the rose, cocoa they don't give a tint to your lips. Probably it may have a subtle hint of colour.
When to re-apply: This product can lock in the moisture for 5-6 hours.
Price – Fairly priced at Rs 150
Shop at Vaseline.in
2. Lucas Papaw ointment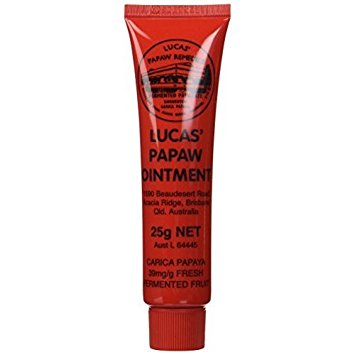 This amazing product came all the way from Australia. People from all over the world get hands on this product for its fascinating features. It provides 24 hrs moisture to the lips though you're in humid, tropical, or cold place. You can also use it as a night lip balm or mask. The level of hydration this lip balm will provide makes it impressive.
It gives a tint to your lips. So, you can head out by justing applying this lip balm without necessarily using a lipstick.
Drawback – Lucas papaw ointments texture is kind of oily and greasy which gives a thick appearance but however, you can just dab a little ointment on your lips.
When to re-apply: Due to its thick texture, it stays on lips for longer hours like 5-6 hours.
Price – It's Rs 1,270. Somewhat steep to other lip balms but totally affordable to this kind of product.
Shop at Amazon.in
3. Maybelline baby lips
Your favourite and my favourite as well! Certainly, every girl would have at least one of the baby lips. Maybelline lip balms are of zillion kinds, textures, and colours. You can't actually pick one rather go for a bunch of them. They also have sun protection of SPF 15-20.
Drawback – They don't provide intense moisture.
When to re-apply: These lip balms dry off soon. So, you need to apply them every 3 hours.
Price – They range from Rs 150 – 250
4. Nivea lip balm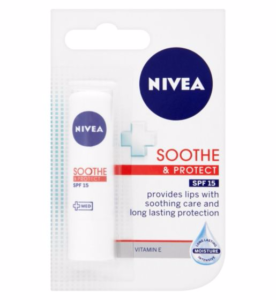 There're different versions of Nivea lip balms but this product will certainly stand out. Besides to this, they've strawberry, cherry, peach and watermelon shades. They come with SPF 15 which gives protection to your lips from pollution and sun's harmful rays. The vitamin E in this product will moisturize and soothes the lips for longer hours.
Drawback – Hopefully, they're no snugs. This product is hydrating, a perfect moisturizer and also very economical.
When to re-apply – Every 4-5 hours.
Price – It's around Rs 200 – 250.
5. Clinique Pep-start pout-perfecting lip balm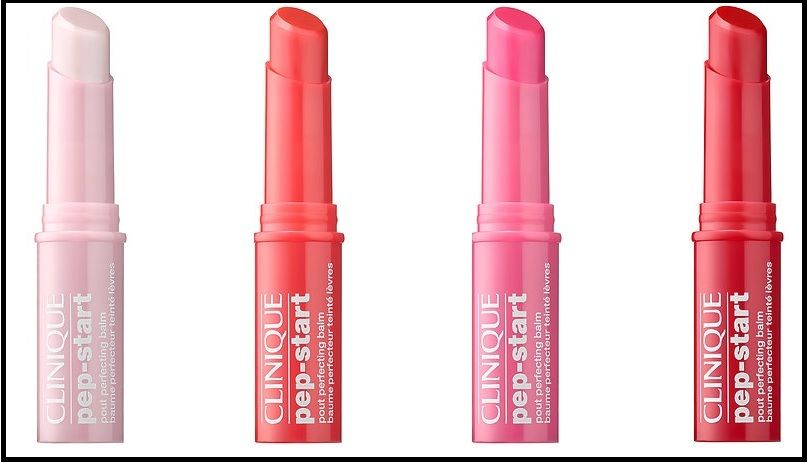 The Clinique pep-start products are so amazing for the results they give. This lip balm is a clear one, it has no tint. On matte lipsticks or non-moisturizing lipsticks, this lip balm works great as a base and also by providing moisture. However, they are different tints as well like guava, cherry, and tangerine.
Drawback – The only snag with this product is, it's kind of steep.
When to re-apply – Apply every 6-7 hours.
Price – Priced around Rs 1550
6. Burt's Bees tinted lip balm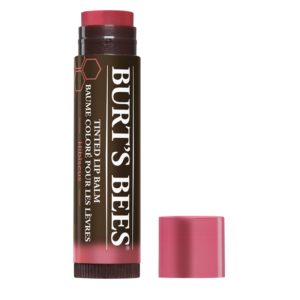 Burt's Bees products always stand out because they manufacture their products with earth-friendly natural ingredients. These Burt's Bees lip balms are made from beeswax and all other natural ingredients. They come in two different versions – Rose and hibiscus. Bees lip balms give 8 hours of moisture by making lips lovely, soft, and smooth. They also give a hint of colour to your lips.
Drawback – Unfortunately these lip balms are only available in Sephora stores at the moment. Coming to the price, it's not so economical but certainly, it's worth the product.
Price – Rs 1260
When to re-apply – These 100% natural lip balms provide 8 hours of moisture.
Shop at Sephora
7. Body shop born lippy pot lip balm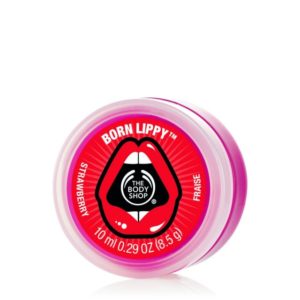 In contrast to other lip balms, these born lippy lip balms come in pot packagings. There are so many different flavours – Strawberry, passionberry, watermelon, satsuma shimmer, raspberry, and guava. These truly scented lip balms also give a hint of colour. They're hydrating, moisturizing and nourishing and most importantly these are a cruelty-free brand.
Drawback – The only drawback is as they come in pot packagings it would be difficult to always apply with the finger because after the application, its kind of annoying to wipe off the lip balm on the finger.
When to re-apply – You need to apply every 3-4 hours.
Price – These lip balms are not expensive. They're 250 Indian rupees.
Shop at Body shop
8. Himalaya herbals lip balm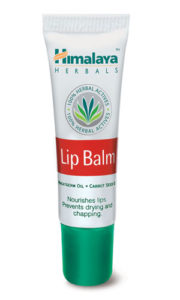 Another commonly used lip balms in India is the Himalaya's herbals balms. For instant relief from dry and chapped lips get hands on this product. These are also easy on the pocket.
Drawback – It dries off very soon.
When to re-apply –  You should frequently apply this balm, carrying it along with you always.
Price – Very economical. It just varies between Rs 30-100.
Shop at Nykaa
9. Eau Thermale Avene lip balm

This high protection lip balm is specifically manufactured for sensitive skin people. It gives a clear and transparent look. However, it offers sunscreen protection of SPF 30.
Drawback – As known, this lip balm has got no snags until and unless you're looking for a tinted lip balm.
When to re-apply – It not only gives higher protection for sensitive skin but also stays for longer time. You can apply every 7-8 hours.
Price – It's Rs 650 though not so pricey.
Shop @ Amazon.in
10. Carmex lip balm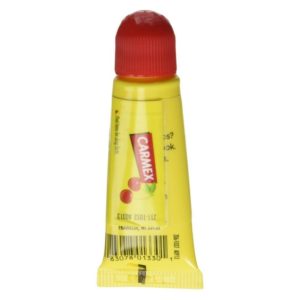 If you're worried about your dry and chapped lips, don't worry Carmex is there for you. It soothes the lips by hydrating and moisturizing them for a longer time. It is kind of an ointment lip balm but it doesn't leave any waxy sensation on your lips. It's perfect for all the seasons.
Drawback – Hopefully, there's nothing!
When to re-apply – Due to its thick texture it offers long hour protection from dry and chapped lips. Apply every 6-7 hours.
Price – Rs 807
Shop @ Amazon.in
Thumbnail image courtesy of Max pixel